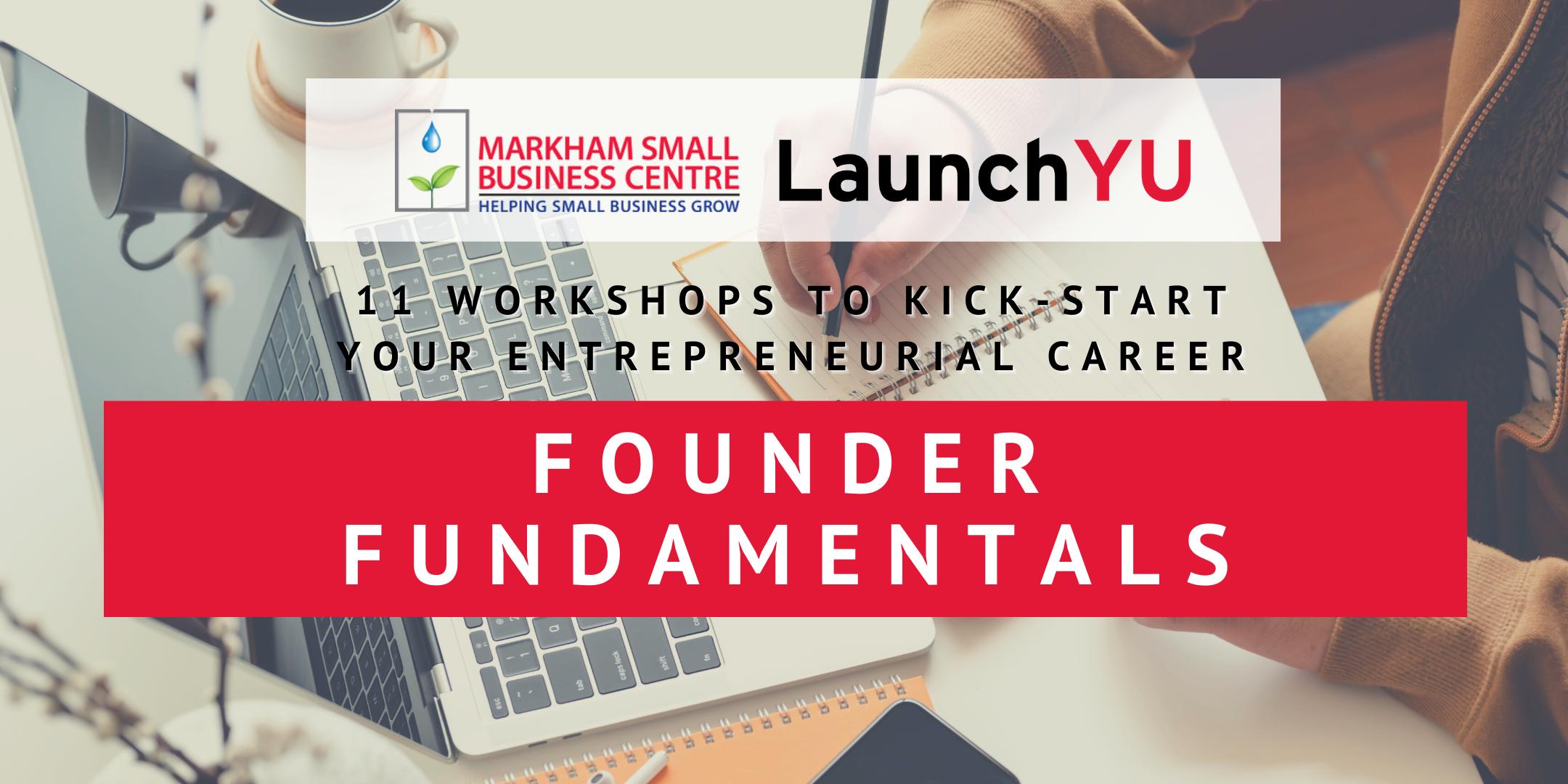 Founder Fundamentals
Interested in building your entrepreneurial skills to launch your startup?
Founder Fundamentals, brought to you by LaunchYU and Markham Small Business Centre (MSBC), is a program designed to help you kick start your entrepreneurial career. Whether you are a professional services company, brick and mortar or technology startup, the program aims to equip you with the essential skills and knowledge needed to succeed. Spanning across topics such as Business Plan Writing, Bootstrapping, and Setting up a Shopify Store, this program provides a wide range of learning. The program also connects you with local resources for potential next steps as you progress in your entrepreneurial ventures.
Participants who attend at least 9 out of the 11 workshops will get a Certificate of Achievement, illustrating their dedication to learning about the essentials of launching a successful business.